This weekend saw several events take place across the country to highlight republican prisoners
Belfast
On Friday a talk took place In the donegal Celtic club. Three former POWs spoke about their involvement in escapes from Portlaoise, Armagh and Whitemoor prisons.
Cork
On Saturday there was a successful protest in Cork raising awareness about republican prisoners, members of 32csm, Republican Sinn Féin and Independent Republicans were joined today by German and Polish comrades, again under the watchful eye of the Garda special branch , Irelands political police.
Up to 200 leaflets were handed out highlighting the ongoing protest within Maghaberry, the plight of those Interned by the British state and calling for the repatriation of Michael Campbell,
Thanks to our International comrades, and all those who took part!
Drogheda
Also on Saturday an Anti-protest took place in Drogheda. This was attended by independent republicans, éirígí and 32csm members. There were many colourful banners, placards and flags on display which attracted a lot of attention to hundreds of passing motorists. The Gardai special branch targeted and harassed those taking part in the peaceful protest.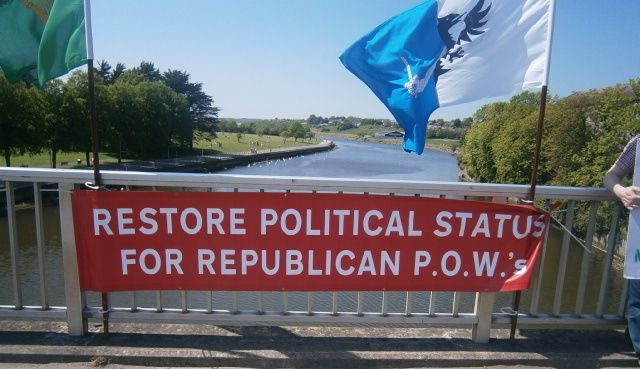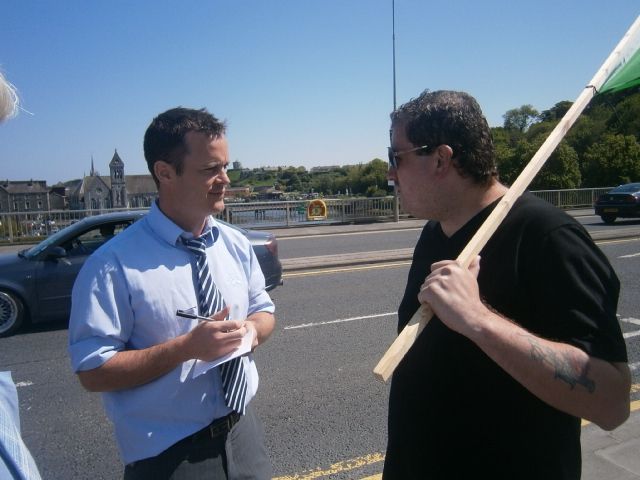 Belfast Marian Price march/rally
The weekend of events culminated with a march in Belfast for Marian Price. Over 2,000 people took part in this event and the large turnout is evident of the increasing awareness and support for interned republicans such as Marian.