The latest news from the éirígí Newry Blog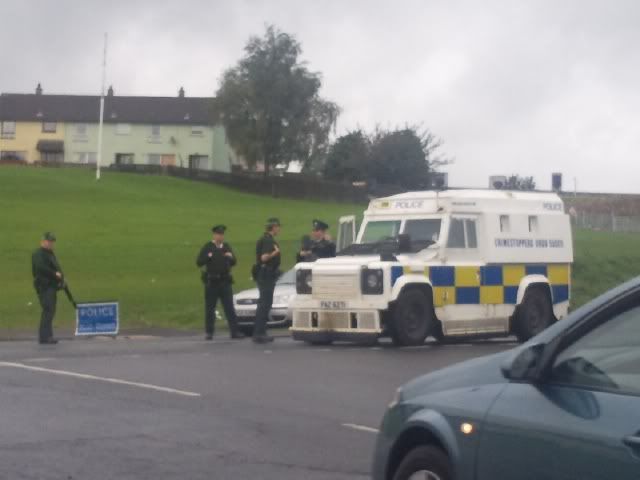 The PSNI yet again resorted to the use of repressive legislation yesterday [Tuesday] as the force launched a major "security operation" on the outskirts of the Derrybeg estate in Newry.
Allegedly responding to a bomb alert, dozens of heavily armed PSNI officers in riot gear descended on the Camlough Road area in armoured landrovers. They were soon backed up by a helicopter, which hovered extremely low over the estate for several hours.
True to form, the paramilitary police spent their time goading and provoking local nationalist youths, who responded by throwing stones and fireworks.
Concerned at the aggressive attitude of the PSNI towards the youngsters, a number of Derrybeg residents contacted local éirígí activists, who then made their way to scene, accompanied by the concerned residents. Almost immediately, several riot clad PSNI members, heavily armed with machine guns, surrounded them. The political police directed their attention towards one éirígí activist in particular and proceeded to question him under Section 43 of the British government's 'Terrorism Act', which gives the PSNI the power to "stop and search persons for items which may constitute evidence that person is a terrorist". They also accused the activist of gathering information "likely to be of use to terrorists".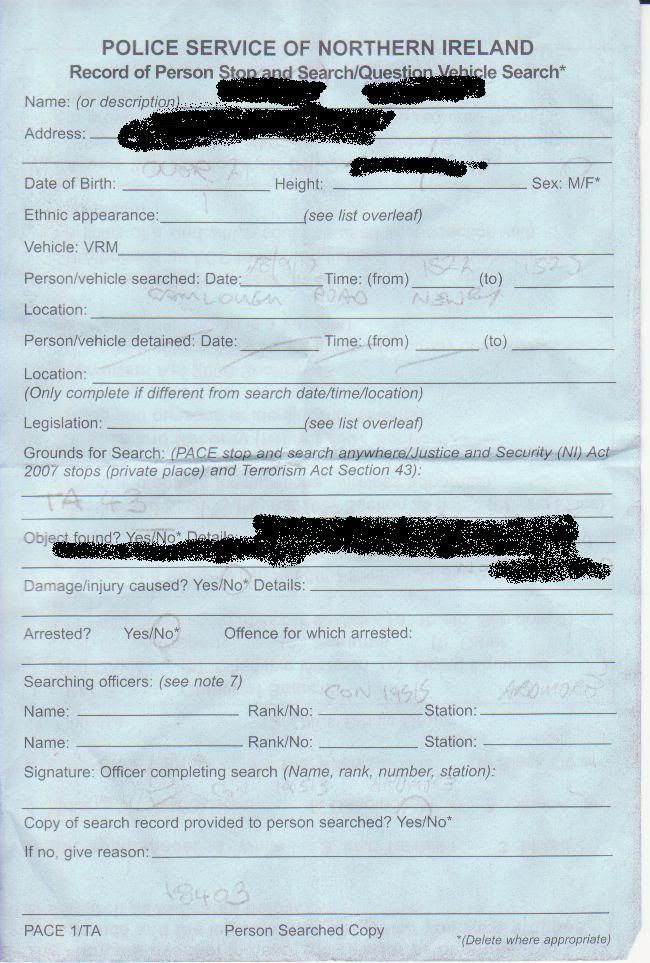 Undeterred by the harassment, the éirígí activists remained in the area to ensure the safety of local people.
Several hours later, after finding what they described as a "hoax device", the PSNI withdrew from the area.
Rúnaí ginearálta éirígí Breandán Mac Cionnaith said: "Today, once again, we have witnessed the British police force in Ireland engaging in repression and, once again, it is used against a nationalist community in Newry.
"Several months ago, it was announced that the use of Section 44 would be suspended; at the time, éirígí expressed concerns that it would simply be replaced with other repressive legislation, in this instance Section 43 has been employed instead.
"éirígí is urging domestic and international human rights organisations to closely examine the use and validity of this legislation with a view to initiating test cases challenging the compatibility of these powers with established EU human rights case-law.
"éirígí was one of the very few organisations prepared to consistently challenge the use of Section 44 powers in the Six Counties. We have also previously highlighted the draconian nature of the equally objectionable Justice and Security Act and, as a party, we will continue to mount strenuous opposition to its use, along with the various other draconian legislations which are in use in occupied Ireland."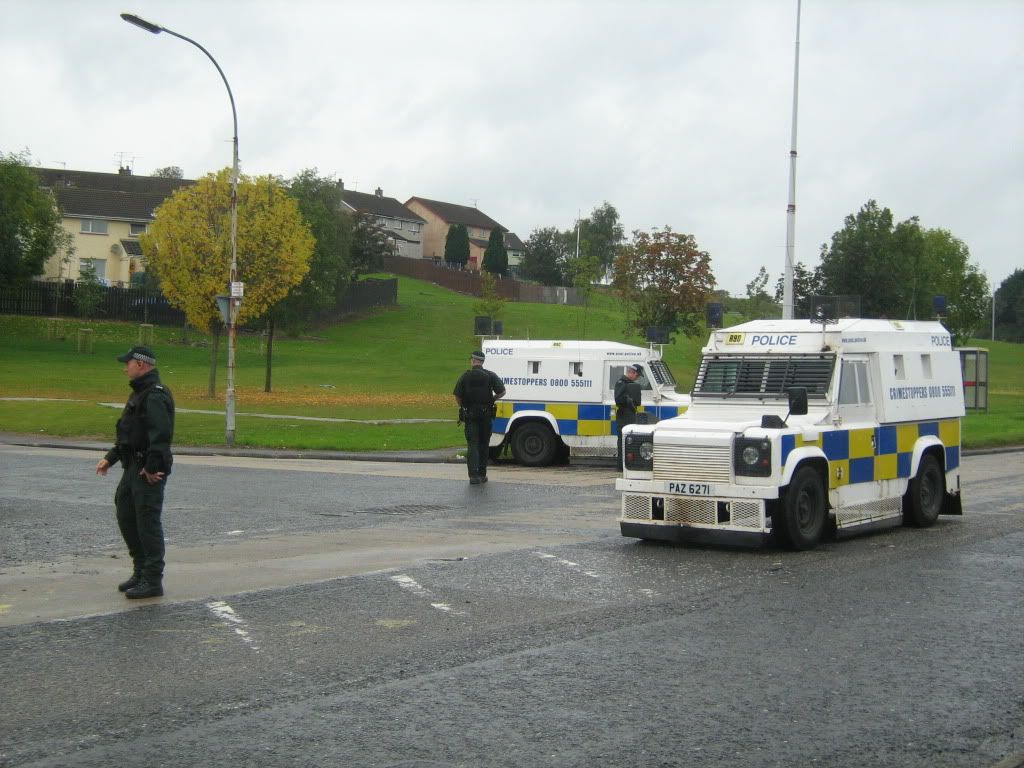 Mac Cionnaith continued: "The Derrybeg estate and its residents are no strangers to Crown Force repression and have been to the fore in resisting this repression over the years. Today's actions by the PSNI are only proving to people that they are an unchanged, unaccountable paramilitary force.
"Our activists in Newry have received a lot of unwanted attention in recent times from the political police. However, rather than intimidating them out of political activity, it will in fact strengthen their determination to continue to build the party in the Newry area and across Ireland – to complete the reconquest of this country by the working people of this country."
http://eiriginewry.blogspot.com/
http://www.eirigi.org/